5 Ways To Optimize Asset Information Management For Capital Projects And Operations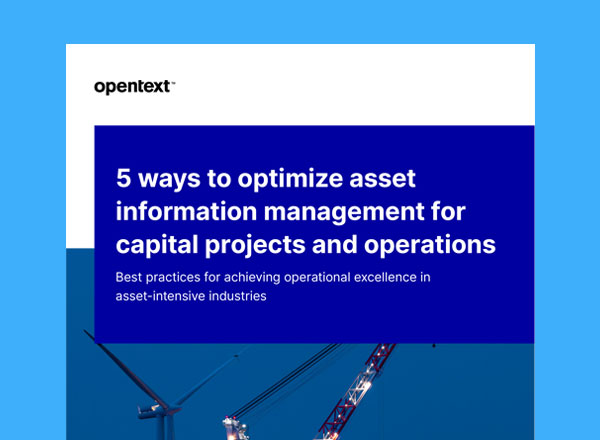 Many organizations are struggling with information silos, especially when different departments or teams are using different systems and applications to store and manage their data. Such situations result in trapped and underutilized data, leading to lesser productivity and slower pace toward better project and operations management.
To survive and overcome these challenges, organizations must embrace an agile, digital transformation that makes information easily accessible, yet secure and governed.
Download this white paper to gain better information on the best practices for achieving operational excellence for your organization.
Sponsored by: OpenText
This page is FastPass tested and is compliant with Microsoft Accessibility features.
Get Exclusive Access to the White Paper
19851-19852
5 Ways To Optimize Asset Information Management For Capital Projects And Operations
By downloading this publication, you understand and agree that you are providing your personal information to Anteriad, LLC, and Anteriad may share your personal information with OpenText, pursuant to Anteriad's Privacy Policy. Furthermore, OpenText may use your personal information to provide you with marketing materials and contact you regarding its services, pursuant to Privacy Statement.