Six Reasons Customers Hate Your Live Chat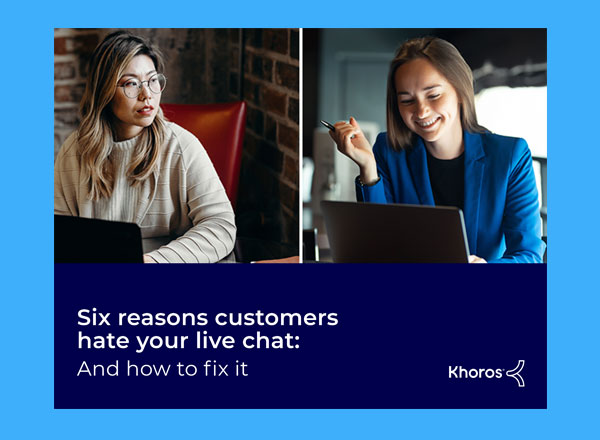 In 2023 customer satisfaction is of paramount importance. If your business has been losing customers due to mundane interactions, then this eBook is for you.
See how revamping your chat script and delivery can lead to a more wholesome and interactive session with the people coming in and leave a long-lasting impression. Deploy these changes and see the difference yourself.
Sponsored by: Khoros
This page is FastPass tested and is compliant with Microsoft Accessibility features.
Get Exclusive Access to the eBook
20988-20989
Six Reasons Customers Hate Your Live Chat
By downloading this publication, you understand and agree that you are providing your personal information to Anteriad, LLC, and Anteriad may share your personal information with Khoros, pursuant to Anteriad's Privacy Policy. Furthermore, Khoros may use your personal information to provide you with marketing materials and contact you regarding its services, pursuant to Privacy Statement.