Supercharge Workforce Agility with Managed DaaS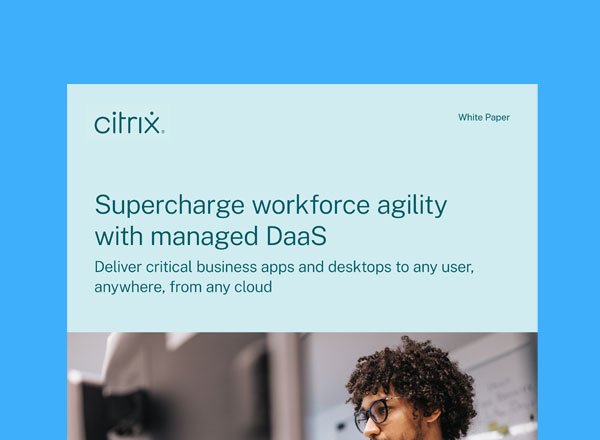 IT leaders must offer easy remote access to employees in order to enable secure access to their devices. With today's complex IT infrastructure and limited staff, it can become challenging for IT leaders to manage and control the processes seamlessly and regulate compliance.
Deploying desktop and apps in the cloud helps leaders simplify processes and eliminate complexities by simplifying deployment of apps to devices and offering more flexibility.
This white paper offers a deeper insight into how you can supercharge workforce agility with managed DaaS.
Sponsored by: The Channel Company
This page is FastPass tested and is compliant with Microsoft Accessibility features.
Get Exclusive Access to the White Paper
19934-19936
Supercharge Workforce Agility with Managed DaaS
By downloading this publication, you understand and agree that you are providing your personal information to Anteriad, LLC, and Anteriad may share your personal information with The Channel Company, pursuant to Anteriad's Privacy Policy. Furthermore, The Channel Company may use your personal information to provide you with marketing materials and contact you regarding its services, pursuant to Privacy Statement.