The Best Invoice Management Choice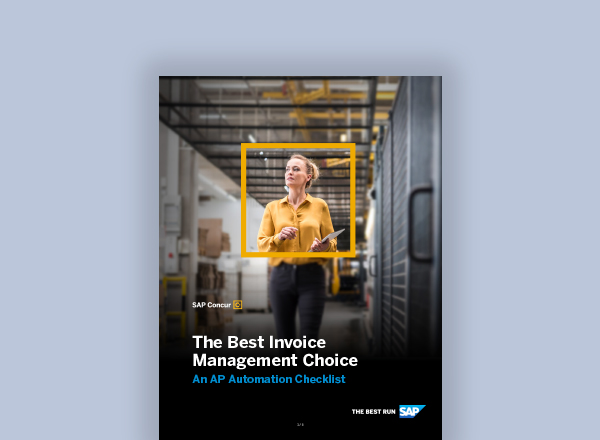 Probably you are spending way too much time managing manual AP processes that include invoices and vendor payments that just don't fit into traditional procurement systems.
This can lead to your team being bombarded with emails and manual approvals, resulting in cash flow getting constrained. These result in negatively impacting the costs, efficiency, productivity, and overall morale of the team.
This guide explores the best ways to manage invoices with the usage of powerful automated solutions.
Sponsored by: SAP Concur
This page is FastPass tested and is compliant with Microsoft Accessibility features.
Get Exclusive Access to the Guide
21319-21318
The Best Invoice Management Choice
By downloading this publication, you understand and agree that you are providing your personal information to Anteriad, LLC, and Anteriad may share your personal information with SAP Concur, pursuant to Anteriad's Privacy Policy. Furthermore, SAP Concur may use your personal information to provide you with marketing materials and contact you regarding its services, pursuant to Privacy Statement.