Winning In The Digital Economy: The Future Of Commerce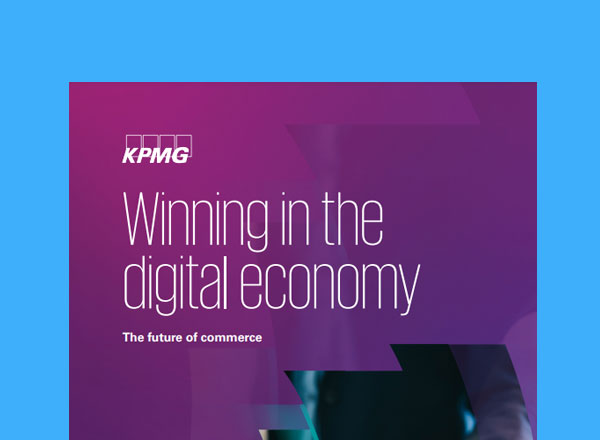 In this unprecedented technological revolution, providing an optimized digital experience is no longer nice to have, but rather essential for changing customer experience. Companies need to learn how to effectively leverage digital and data as a competitive weapon to win in the digital economy.
This white paper outlines the winning strategies companies need to create great digital engagement which is critical to business differentiation, survival and success.
Read on to:
Elevate business model
Curate a great customer experience
Operate at scale
Enable digital business platform
Sponsored by: KPMG
This page is FastPass tested and is compliant with Microsoft Accessibility features.
Get Exclusive Access to the White Paper
17858-17859
Winning In The Digital Economy: The Future Of Commerce
By downloading this publication, you understand and agree that you are providing your personal information to Anteriad, LLC, and Anteriad may share your personal information with KPMG, pursuant to Anteriad's Privacy Policy. Furthermore, KPMG may use your personal information to provide you with marketing materials and contact you regarding its services, pursuant to Privacy Statement.